What is Reliability Engineering
Reliability is defined as the probability that an item will perform a required function without failure under stated conditions for a specified period of time. Reliability can also be expressed as the number of failures over a period. Reliability Engineering increases the useful life of products, processes and services.
Why is Reliability Engineering required?
The study of Reliability Engineering is required to determine and improve the useful life of products. Data is collected on the failure rates of components and products to support the reliability evaluation process. Reliability Engineering offers a sustainable approach during the product development life cycle and provides the Medical Device Sector a methodology and toolkit that can be utilised in all areas of the product development lifecycle.
Reliability Engineering Methodologies
Reliability Engineering can be integrated into any one of the Design for Six Sigma (DFSS) methodologies. The Reliability Engineering effort should always be treated as an integral part of the Product Realization Process and not as a parallel activity unresponsive to the rest of the development program. CDOV is one popular methodology for designing products and services to meet six sigma standards. CDOV is a four-phase process that consists of Concept, Design, Optimize and Verify.content-brain
Concept Phase (C): The Concept phase utlises inputs from the Voice of the Customer (VOC) to generate the best product concept and product requirements. This phase involves developing a team and team charter, gathering VOC, performing competitive analysis, and developing requirements linked to VOC.
Design Phase (D): This phase identifies key inputs using organizational wisdom, engineering principles and DFSS methods and tools. Functional requirements are identified, alternative concepts evaluated, and capability assessed.
Optimize Phase (O): Optimised nominal and tolerance settings for key input parameters are defined and a performance analysis of functional output requirements performed.
Verify Phase (V): The Verify phase consists of testing and validating the design to ensure it consistently meets customer needs.
Reliability Engineering Tools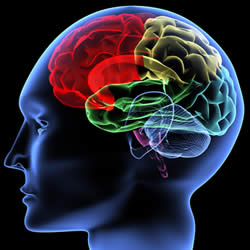 Some of the key Reliability Engineering tools utilised within each of the four phases are as follows:
Concept Phase (C):
QFD (Quality Function Deployment)
FMEA (Failure Means and Effects Analysis)
Parts Materials and Process Review
Hazard and Operability Study
Reliability Assessment
Design Phase (D):
FMEA (Failure Means and Effects Analysis)
FTA (Fault Tree Analysis)
Load-Strength Analysis
Reliability Prediction
Accelerated Aging
Life Testing
Human Reliability
Failure Analyses
Optimize Phase (O)
FMEA (Failure Means and Effects Analysis)
FTA (Fault Tree Analysis)
DOE (Design of Experiments)
Robust Design Analysis
Reliability Prediction
Process Capability
Statistical Tolerancing
Human Reliability
Reliability Modeling
Simulation
Verify Phase (V):
FMEA (Failure Means and Effects Analysis)
FTA (Fault Tree Analysis)
Reliability Prediction
Process Performance
Control Plans
Benefits of Reliability Engineering
The successful development and commercialization of new products is critical to the long term viability of any business. A key requirement is to design and commercialise a reliable product that meets the requirements of the customer. The Reliability Engineering methodology is a powerful combination for companies to utilise in developing products that serve customers in these markets.
The application of Reliability Engineering methods enables a product that meets the expectation of customer requirements. The Reliability Engineering methodology can be integrated into the standardized Product Realization Process which provides a roadmap for successful product commercialization.
Copyright © Mike Heavey – Medical Device Solutions