We offer expertise in Six Sigma and other advanced Statistical Tools to improve existing processes and design new processes. Six Sigma expertise supports the overall goals of process capability and consistency.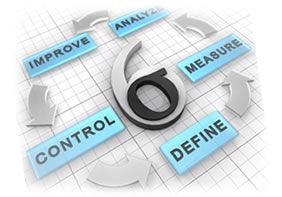 Six Sigma and advanced Statistical Tools include:
Define Measure Analyse Improve Control (DMAIC) Roadmap,
Measurement Systems Analysis (MSA),
Process Capability Analysis (PCA),
Design of Experiments (DOE),
Robust Design,
Statistical Process Control (SPC)
Reliability Engineering and
Problem Solving Methodology.
We offer Six Sigma expertise to start-up and existing Medical Device Companies engaged in the design and manufacture of medical devices.